April 3rd-5th, 2023

Sharpsburg Anniversary Event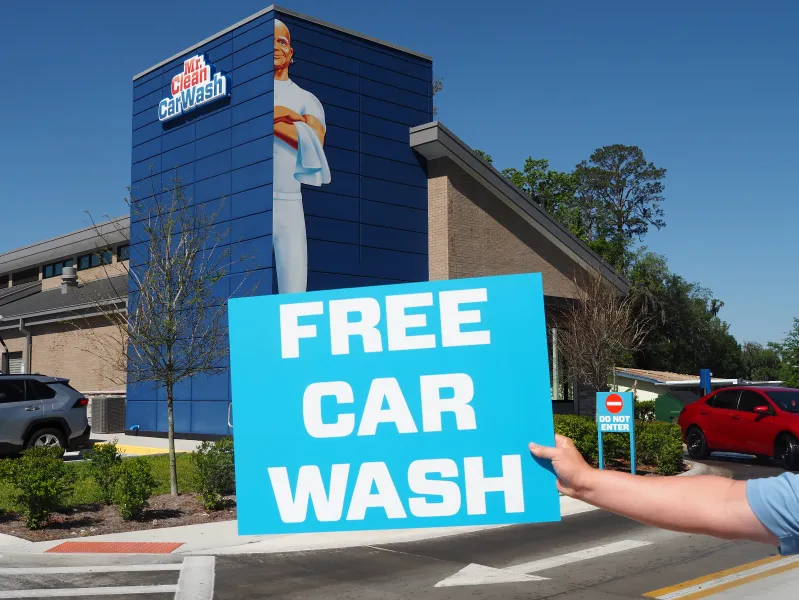 FREE Car Washes & More!

To celebrate two years in Sharpsburg

Sharpsburg, it's your chance to try Mr. Clean Car Wash! We've been open for 2 years, and we are so excited to celebrate with you. Enjoy FREE washes, $9.99 First Month Platinum Unlimited Plan* promos, and more!

Enjoy a free tunnel wash complete with access to our D.I.Y. interior cleaning area with vacuums, towels, all-purpose cleaner, glass cleaner, and compressed air. Plus our Mr. Clean Car Wash Team will be on-site with goodies** all day long! Plus, you can enter to win a Year of Free Car Washes from Mr. Clean Car Wash!

It's all happening on April 3rd - 5th at 18 Bailey Station Circle in Sharpsburg, GA! We hope to see you there!

*First-month promo only valid for new members. Recharges at the regular monthly rate of $39.99. You can downgrade at any time. Terms and conditions apply. **Promotional items are available while supplies last.

RSVP to Our Facebook Event

The best way to keep up with what's happening at the event is to RSVP on Facebook! Plus follow Mr. Clean Car Wash - Ocala to see what's going on year-round!